About beside rugs
Due to decades of experience, use of the finest materials, the best designs and traditional production techniques we offer high-quality rugs. Through the use of different production techniques, materials and colours the possiblities are endless. We only select the best designs based on our years of experience. This is what makes our collections unique. Besides quality, we focus on service for our dealers and end-users. Through our carefully selected dealer network, we offer great service before, during and after the purchase of your rug. This ensures that you can enjoy your ideal rug to the fullest.
At Beside Rugs we have many years of experience in designing and importing rugs from various countries. This allows us to deliver a beautiful and high-quality end product, supported by good service before, during and after your purchase! This in collaboration with our selected retailers.
Find your dealer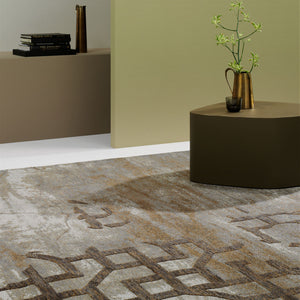 Are you looking for a unique rug, made to measure and for an attractive price? Then go for a Beside rug!
Discover